Amanda
Product Lead: Yours truly / UI-UX Design: Yours truly /Product Assistant: Xiaoxi / Dev: Shaolie L
Amanda was built as a response to current Chinese learning apps on the market, most of them being stiff mobile versions of textbooks. We wondered if we could make the process less tedious and more organic. Most people do not learn a language for the sake of it, they are driven by something more: cultural curiosity. By using cultural curiosity as the motivator and creating educational value out of cultural content, we discovered that we could craft the learning experience to be more meaningful and enjoyable. For this application, we created an editorial team that scoured the Chinese web for trending social content and rewrote them in simpler Chinese. We served eight of these stories a day along with complementary English translations to enrich the learning journey of our users and provide them with a window into the world of Chinese culture.
Considerations
Browsing experience
We decided to emphasize the importance of today and create a feeling that the current day's content is fresh and ephemeral. This led to the core interaction on the home screen to become the horizontal swipe navigating between different days. The stories were displayed in a waterfall style underneath each day.
Learning experience
Once the user is in the article, we wanted to make sure learning happens immediately. We knew the users would most likely cheat by reading the English version of the story first, so we mixed important Chinese characters right into the English text to making learning unavoidable. It was also important to us to leave a space in the view to display word definitions. Users could tap on any word in the story and see their definitions without the distraction of animation or scene pushes.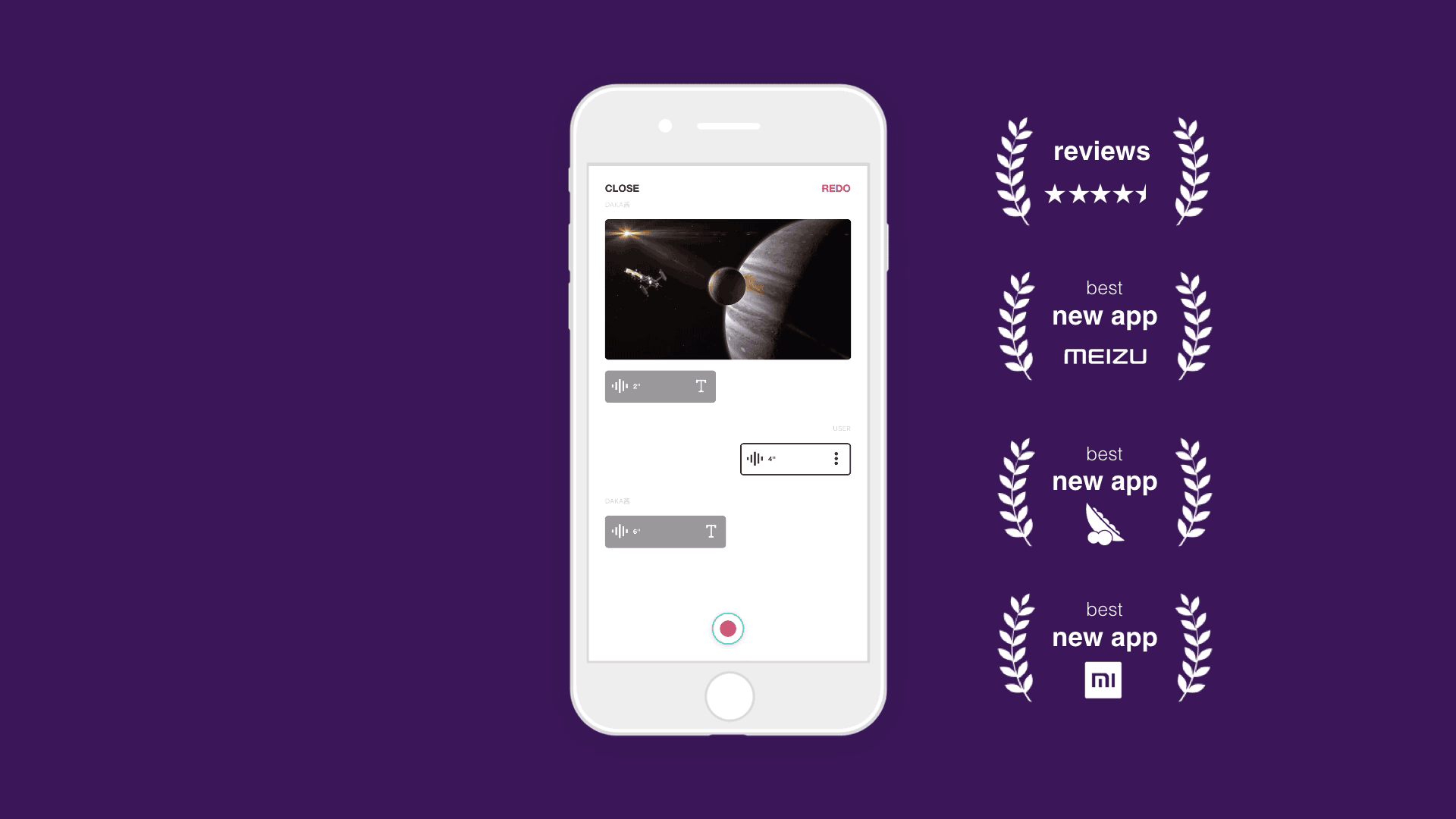 Daka
Product Lead: Yours truly / UI-UX Design: Yours truly / Dev: Luciano L, Andy J
Through the vigorous feedback loop in our previous project, we picked up on a common issue amongst our users. They told us that they didn't have a way of practicing their spoken English.
We addressed the user's need for a safe space to practice speaking with the app DAKA (Chinese for punch card). Users "punched into" the app to speak with our conversational bot via voice messages in a chat interface. The topic "cards" were refreshed daily, and fostered discussion on a number of trending issues such as the latest Marvel movie or Donald Trump. Post-conversation, users had the option of submitting their recordings to our team in the Philippines to get feedback on their oral English skills.
This service is currently running in Beta.
Considerations
The key decision was made early on take the majority of the user workflow and put it directly onto the chat interface. The user has a mostly linear path, so we wanted to take functionalities that would traditionally be invoked by sliders, buttons and views, and make it feel more organic. This made the experience extraordinarily streamlined and provided context for key user actions. We offered functions exactly when they were appropriate and provided explanations for the user at every step of the way. This thinking dictated how every major functionality manifested in the app.
For example, one core interaction is the request and delivery of feedback from our corrections team. The service was offered via a message from the bot after users completed their daily exercise. Completed feedback would be sent back to the user in the same chat room. Traditionally realizing a feature like this would have taken multiple views and scene changes, but we did it all in one chat conversation flow.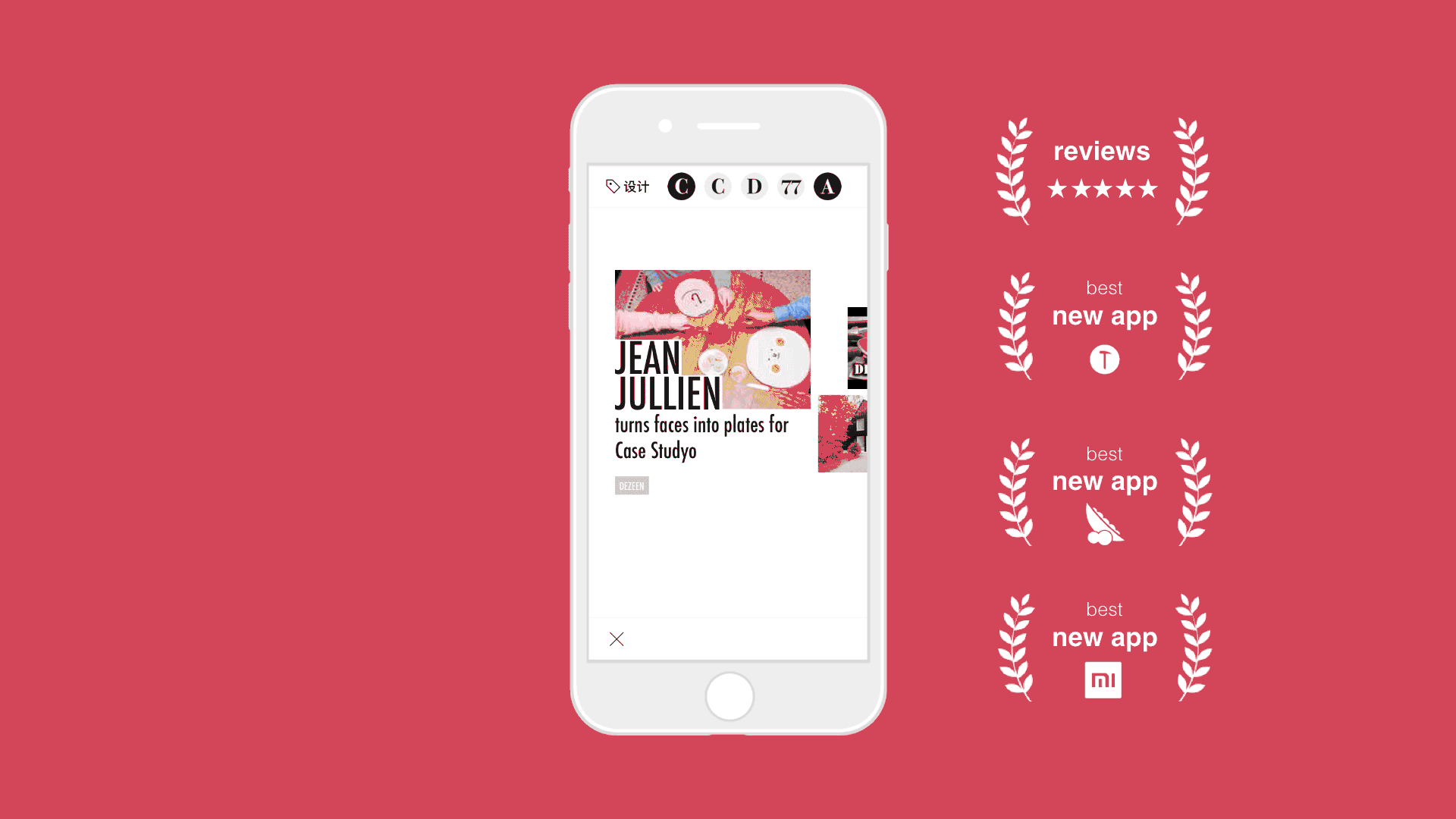 Seed
Product Lead: Yours truly / UX Design: Yours truly, Seph L / UI Design: Seph L / Dev: Luciano L, Shaolie L, Cheng Y
There is a rising demand for English articles in China, with more and more people using apps like CNN and Flipboard. However, the experience of these apps can be pretty awful in China. The content loads slowly and is sometimes inaccessible with a VPN. Even with available content, there is a language and cultural barrier that makes reading the articles quite tough.
To help the Chinese audience deal with these pain points we built Seed. Seed aggregated English sources and provided Chinese readers a speedy way to access these articles, as well as a community to read along with. Seed also allowed users to look up any unknown words or phrases and annotate any passages of interest. Through machine learning, Seed also dynamically analyzed each article for important people, places and objects and offered detailed Chinese wiki definitions to establish a stronger cultural context.
Considerations
This application was our major project for around 18 months and as such went multiple iterations and redesigns. But one thing stay constant through these iterations: article browsing experience. The initial issues that we faced was wanting to give the user the simultaneous feeling of focus and variety. We didn't want the browsing experience to be a table of article titles and thumbnails, as this lacks focus. We also didn't want to have one article dominating the browsing view, as it would be inefficient in combing through multiple articles. To obtain the optimal balance of both focus and variety, we designed a horizontal stream of article thumbnails in their original ratios. As the user pulled a thumbnail toward center of the screen, it would enlarge and the title of the article would appear. The expanded photo would dominate the screen but allowed space for other thumbnails in the stream reminding the user that there was always more to see, but letting her focus on the article at hand. We built the stream velocity-sensitive, so if the user swiped short and slow, the browsing experience would be centered and calm but if the user did a big swipe, the thumbnails would fly by allowing for maximum efficiency.
Apps